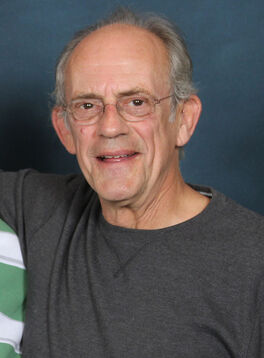 Christopher Allen Lloyd (Stamford, Connecticut, October 22, 1938) is an American actor, known for his role as Doc Emmett Brown in the trilogy Back to the Future, for the role of Luke Addams in The Addams Family Duology (1991 and 1993) and his role in the film Domm Judge Who Framed Roger Rabbit? (1988). Among other roles, are the Reverend Jim Ignatowski on Taxi series, starring in Deadly Games and his character in Stacked. It has also doubled several animated characters, many antagonists.
He won three Emmy Awards and an Independent Spirit, and was twice nominated for a Saturn and the Daytime Emmy.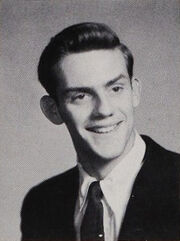 Began his career apprenticing Lloyd at summer theaters in Mount Kisco, New York, and Hyannis, Mass. He took acting classes in New York City at age 19, some at the Neighborhood Playhouse School of the Theatre with Sanford Meisner and I-Recalled making his New York theater debut in Fernando Arrabal's play and They Put Handcuffs on the Flowers, saying, "I was a replacement and it was sort of my first job in New York." He made ​​his Broadway debut in the short-lived Red, White and Maddox (1969), and went on to Off-Broadway roles in A Midsummer Night's Dream, Kaspar, The Harlot and the Hunted, The Seagull, Total Eclipse, Macbeth, In the Boom Boom Room, Cracks, Professional Resident Company, What Every Woman Knows, The Father, King Lear, and Power Failure. He returned to Broadway for the musical Happy End.  He performed in Andrej Wajda's adaptation of Dostoyefsky's The Possessed at Yale Repertory Theater, and in Jay Broad's premiere of White Pelican at the PAF Playhouse in Huntington Station, New York, on Long Island.